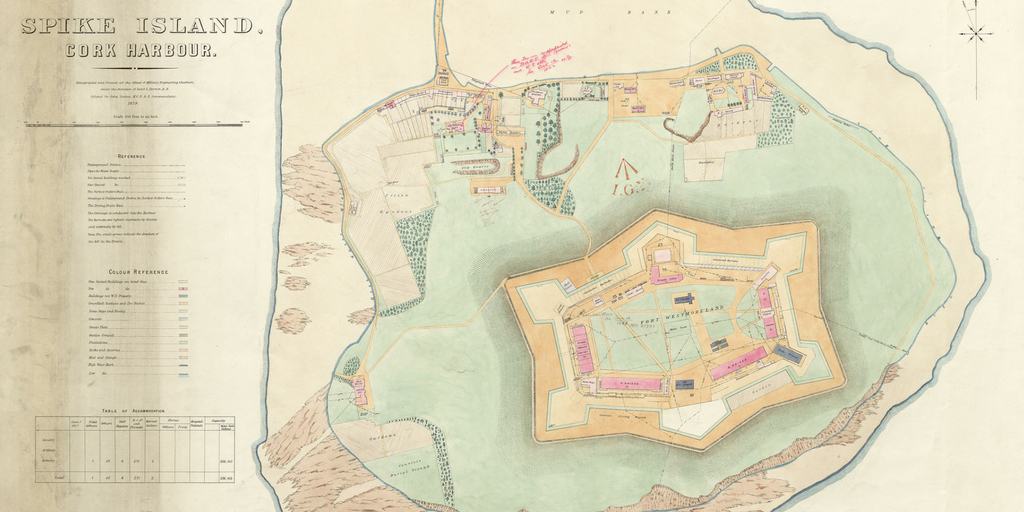 June 9, 2018




15:00 - 16:00
With Sirius Arts Centre.
Cal McCarthy and Barra O'Donnabhain, authors of 'Too Beautiful for Thieves and Pickpockets: A history of the Victorian Convict Prison on Spike Island' (Cork County Library and Arts Service 2016) will give a public talk to accompany the exhibition 'Spike Island: People and Place 1847- 1883'.
Exhibition runs 6 April – 1 July 2018.
FREE
Credit: Spike Island, Cork Harbour. School of Military Engineering, Chatham 1879 with later additions until 1899 (Public Records, The National Archives, Kew)