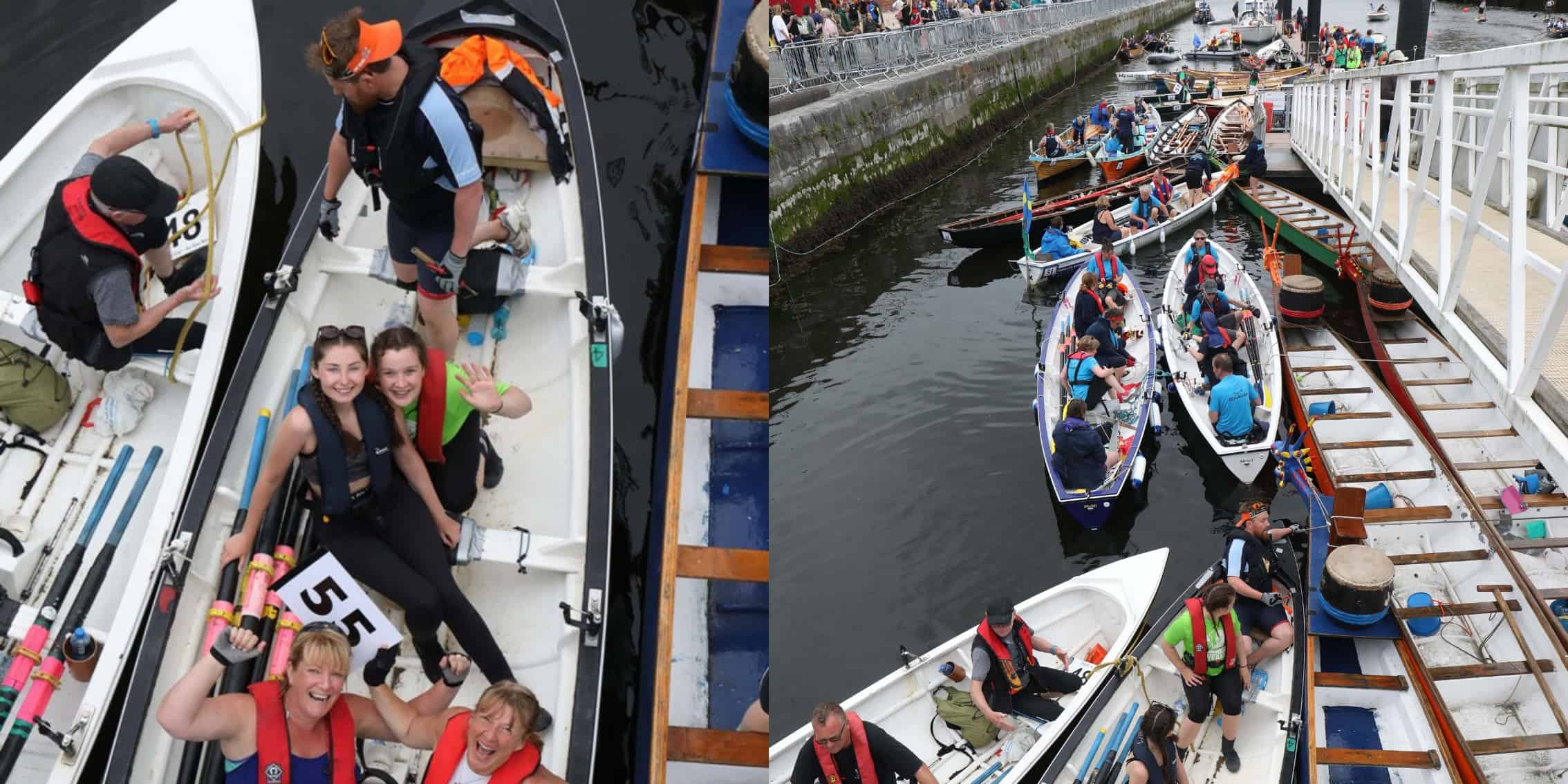 June 1, 2019




10:30 - 20:00
With Meitheal Mara.
Ocean to City – An Rás Mór is Ireland's largest multi-craft rowing and paddling race, attracting over 600 participants from Ireland, the UK, The Netherlands and beyond. Watch the spectacular fleet of 250 boats as they compete in this challenging race, featuring everything from traditional wooden boats, currachs, gigs, Chinese dragon boats, kayaks and even stand-up paddle boards. There will be free family-entertainment, music and food at various vantage points along the race course, including Cobh, Monkstown, Passage West, Blackrock and Cork city. See the round-up of festivities you can enjoy on Ocean to City day!
To participate: oceantocity.com
FREE to spectators.
Race ROUTE (approx times):
10:30 Crosshaven
11:00 Cobh
11:30 Monkstown
11:45 Passage West
12:00 Blackrock
12:30 Lapp's Quay, Cork city
Join us and experience Ocean to City at the following events and locations along the route:
10:15-14:00
Harbour Pedal with Cork Cycling Campaign
Meet at Lapp's Quay, near Café Gusto, Cork city.
Bring your bicycle and a picnic and join this beautiful cycle to the Passage West Picnic in the Park. Watch the Ocean to City boats as they begin to arrive and follow them as they travel into the city to the finish line. Approx. 1 hr cycle along a designated cycle path.
10:45-13:00
Cobh Cheers! with Cobh Tourism & Cobh Animation Team
The Promenade, Cobh.
Join the action on ''The Prom'' and cheer on the Ocean to City race participants as they power past Cobh. Cobh Animation Team will turn out in style, while live commentary and a DJ will add to the spectacle.
11:45-13:15
Picnic in the Park with Passage West Maritime Heritage Fest
Fr O'Flynn Park, Passage West
Come to the old port town of Passage and watch the Ocean to City race unfold from this prime vantage point – with music and live commentary.
12:00-12:30
Ocean to City Youth Race
Blackrock Pier.
Family fun at the pier as Meitheal Mara's youth crews join the Ocean to City race for the 4.5km home stretch. Cheer on our young boat builders as they row their colourful currachs up the Lee.
12:00-15:00
Festivities @ The Finish!
Lapp's Quay and Port of Cork
Immerse yourself in the colour and excitement of the finish line and welcome the participants as they complete this spectacular and gruelling race. With live race commentary from Cork's 96FM, food stalls, street performances, balloon artists, DJ, drummers and much more.
12:30
Fuinneamh the Community Drum
Port of Cork
Join the party with this 14ft drum for all to play – no experience of drumming needed! Made from 90% repurposed material from all over Ireland. This
drum is about creating community while having fun together, it's for all ages and abilities. To play Fuinneamh all you need is a heartbeat and a smile.
18:00 Prize Giving Ceremony, Clayton Hotel, Cork city.
19:30 After Party: Hang up your oars! Venue tbc.