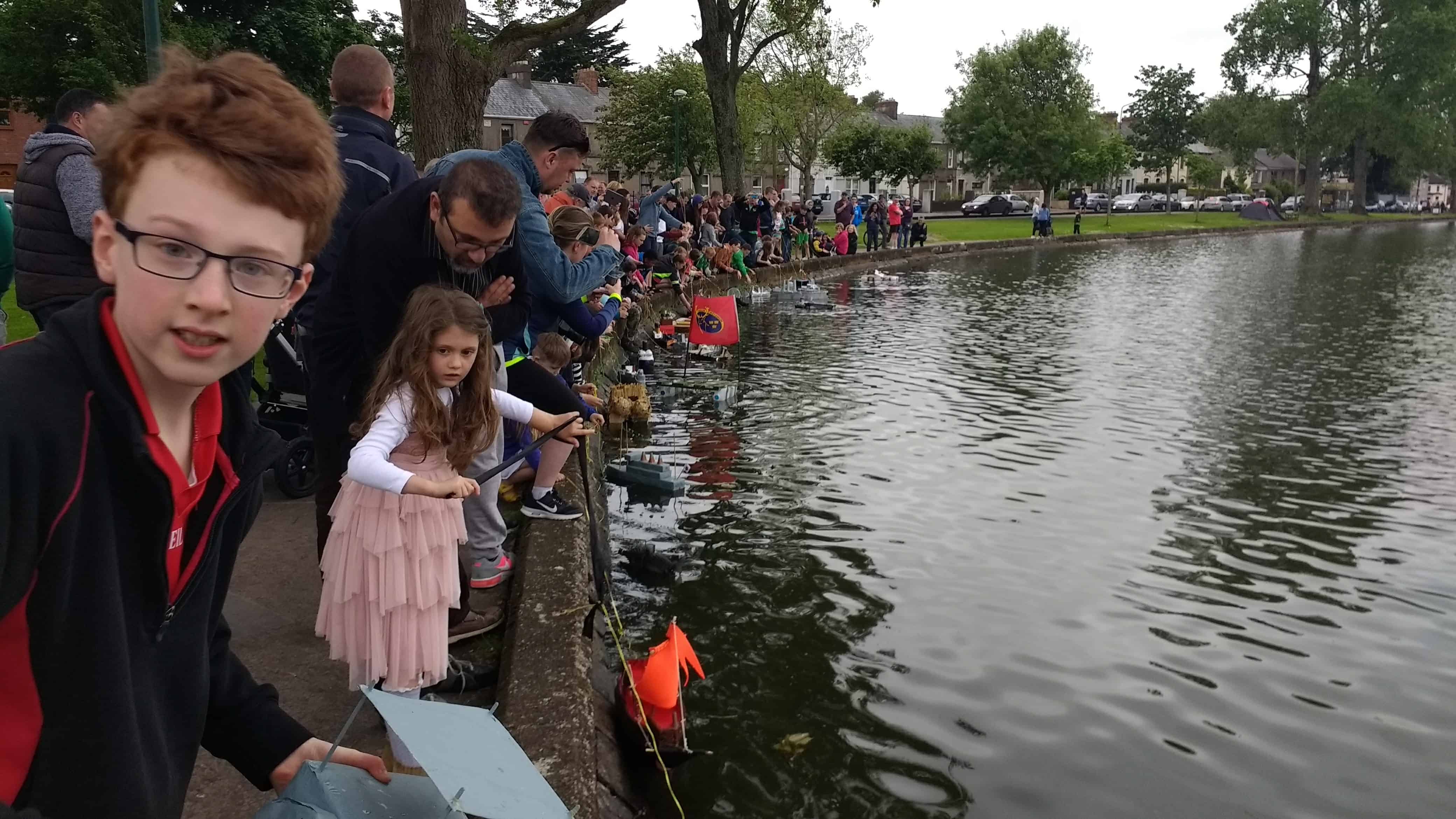 May 24, 2018




18:30 - 20:00
Create your own model boat from recycled materials and bring it along for judging at the Lough.
All model boats must be brought to the Lough at 6.30pm on Thursday 24 May for display, launching and adjudication. There will be prizes for the best boats and all prize-winning boats will be exhibited during this year's Cork Harbour Festival 2 – 10 June, at Cork City Library.
This event is being run in association with Cork Harbour Festival and the Lifetime Lab, Cork.
CATEGORIES
1: The entrant/s will be placed in categories or levels, of which there are three, (i) Primary 4-8 years old, (ii) Primary 9-12
years old and (iii) Secondary (includes Junior Certificate and Leaving Certificate).
2: There are to be two further categories of entrant; individual and group (min 2-max 3 people).
3: Special Need categories will be created on the basis of interest by teachers and applications received.
PRIZES
Book tokens will be awarded to the firsts in the primary categories, and bowling vouchers to the firsts in the secondary
school level. Certificates will be awarded to each participant. Prizes are kindly sponsored by Cllr Kieran McCarthy.
Prize winning boat builders will have their boats officially exhibited in the Cork City Library as part of this year's Cork
Harbour Festival programme from 2 – 10 June 2018.
MODEL PRESENTATION
1: The theme is 'Cork's future boats', which is open to interpretation.
2: Models should be made from recycled materials. The nature of what kind of model boat should be presented is up
to the participant.
3: Models should be able to float.
4: All models should be brought to the Lough for display and adjudication on Thursday evening, 24 May 2018, 6.30pm.
5: There are no restrictions on the size of the model.
6: Prizes will be awarded to models that are of a high standard and in particular, which demonstrate colour, creativity,
imagination, an ability to float and related to the theme.
MODEL BOATS MUST NOT BE LAUNCHED ON THE LOUGH. INSTEAD BOATS WILL BE TESTED FOR BUOYANCY IN A PADDLING POOL.
Make a Model Boat Application Form  should be returned by Friday 18 May 2018 or earlier to:
Cllr. Kieran McCarthy, McCarthy's Make a Model Boat Project 2018,
Meitheal Mara, Crosses Green House
Address:
The Lough
, Togher,
Cork City
,
00