June 11, 2017




11:00 - 12:30
In conjunction with Cork Harbour Festival, UCC Creative and Cork Midsummer Festival, UCC Women's Studies will host a Public Talk by Carl Cordonnier & Professor Jools Gilson about Unveiled Horizons, as part of the UCC conference – Women's Voices in Ireland: from the decade of revolution to the decade of centenaries (9 – 11 June) to celebrate the hidden voices of women in this port city. Limited Seating.
There will be a walk around the exhibition Unveiled Horizons at 10.15am on Sun 11 Jun, before the Public Talk.
FREE
In Partnership with the French Embassy in Ireland.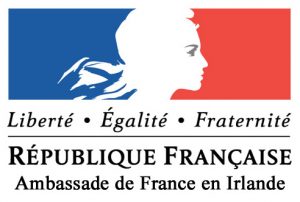 Location
Address:
Custom House Quay
,
Cork City